1980- 1995: Doctoral Degrees
M.D. (Doctor of Medicine)
Trujillo graduated with summa cum laude honors in Bachelor of Science from the Institute of Arts and Science, Mexico in 1980. After receiving his bachelor's degree, he pursued his Doctor of Medicine from 'The Universidad Autónoma del Estado de México (UAEM)', Toluca, Mexico State, Mexico.
The move to Toluca for his medical studies proved too expensive for Trujillo. Limited transportation facilities to his hometown and costly rental apartments in the city prompted him to volunteer at a hospital near the university. He spent his time working shifts and resting in the residents' rooms.
Working as a volunteer at the hospital proved rather beneficial for Trujillo as he gained experience and learned clinical procedures. He helped deliver a patient's baby when he was only 16 and performed a major surgery, a C-section at the age of 17.
Baylor College of Medicine
In his 4th year of medical school, through an exchange program, Trujillo moved to Baylor college of medicine in Houston. He was granted "The International Scholarship Training Award" from the Governor of the state of Mexico, for his internship at Baylor College of Medicine.
Throughout the 8 years of his medical college, Dr. Trujillo won several awards and recognitions. He won the A-H Robins Award for the highest score in medicine for 3 continuous years. In 1988, he completed his Doctor of Medicine degree with summa cum laude honors. Trujillo remained in Houston till 1989 completing a two-year Clinical Neurological and Neurosurgical Fellowship.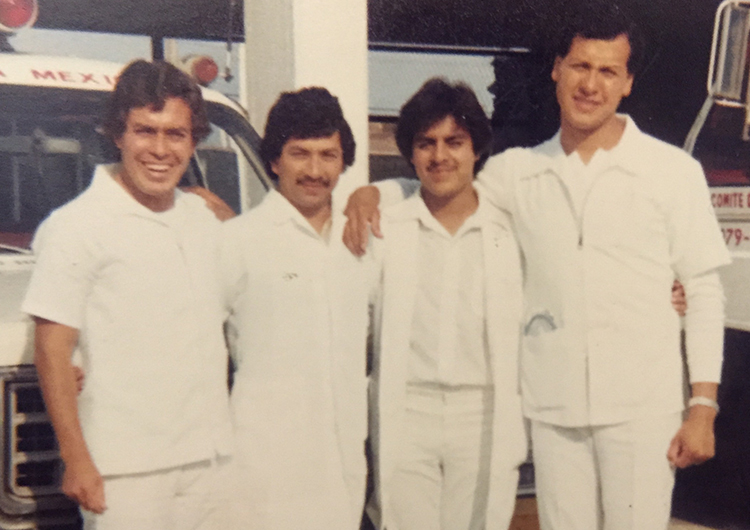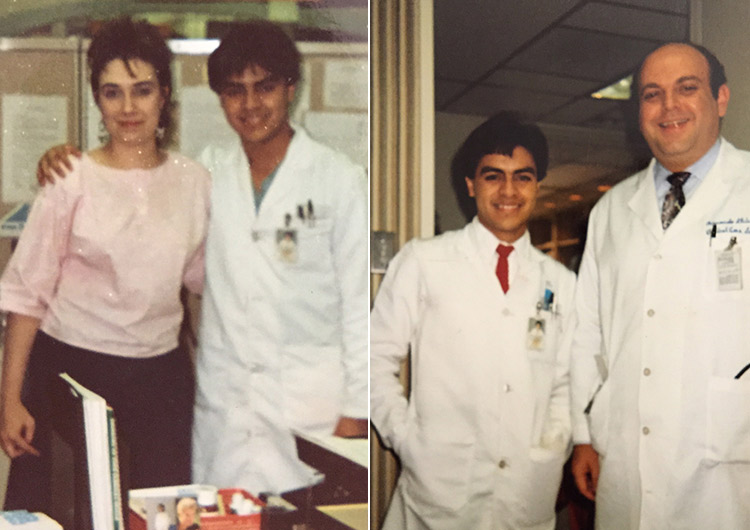 Neuroscience Clinical Fellowship
1987- 1989

Clinical NeuroAIDS Fellow,

Park Plaza Hospital, Houston Texas, USA
1988

Clinical Research Fellow,

(Cancer Gastrointestinal) by the American Cancer Society, Park Plaza Hospital, Houston Texas, USA
1987 -1989

Clinical Neurology Fellow,

The Methodist Hospital, Baylor College of Medicine, Houston Texas, USA
1988-1989

Clinical Neurosurgeon Fellow,

Texas Medical Center, Houston Texas, USA
Sc.D. (Doctor of Science)
Harvard University
The AIDS Conference held in Guadalajara in 1989 brought new opportunities for Dr. Trujillo. He met Lasker prize winner, Dr. Max Essex, from Harvard. Trujillo showed curiosity in learning more about how the AIDS virus affects the brain. Additionally, he believed that understanding the AIDS dementia complex (ADC) would be extremely beneficial for patients.
After receiving the National Research Training Scholarship from the National Institute of Health (NIH, USA) he pursued his Doctor of Science degree at Harvard University under the direction of Dr. Max Essex.
Trujillo was the first doctoral candidate at Harvard University to combine his studies in neuroscience and virology and was known as a pioneer in the study of molecular neurovirology at Harvard. He was the first Mexican in the history of Harvard to earn a Doctor of Science Degree in 1995.
Basic Sciences Research Fellowship
1989-1995

Retrovirology Fellowship,

Harvard School of Public Health, Harvard University, Boston, MA, USA
1993

Neurosciences Fellowship,

Department of Neurosurgery, Children Hospital, Harvard Medical School,, Boston, MA, USA
1994-1995

Molecular Biology Fellowship,

Department of Pediatric Oncology, Dana Farber Cancer Institute, Harvard Medical School, Boston, MA, USA